Dress - Ruby Rox (Goodwill)
I found this dress last Fall at Goodwill and its been hanging out in my closet ever since awaiting the arrival of white dress wearing weather! It's the long lost sister to my other
retro inspired Ruby Rox dresses
. This particular dress is white with black polka dots, large black buttons (with the same anchor design) and black stitching around the waist. I just love these dresses! And its always exciting for me when I stumble across another one at Goodwill!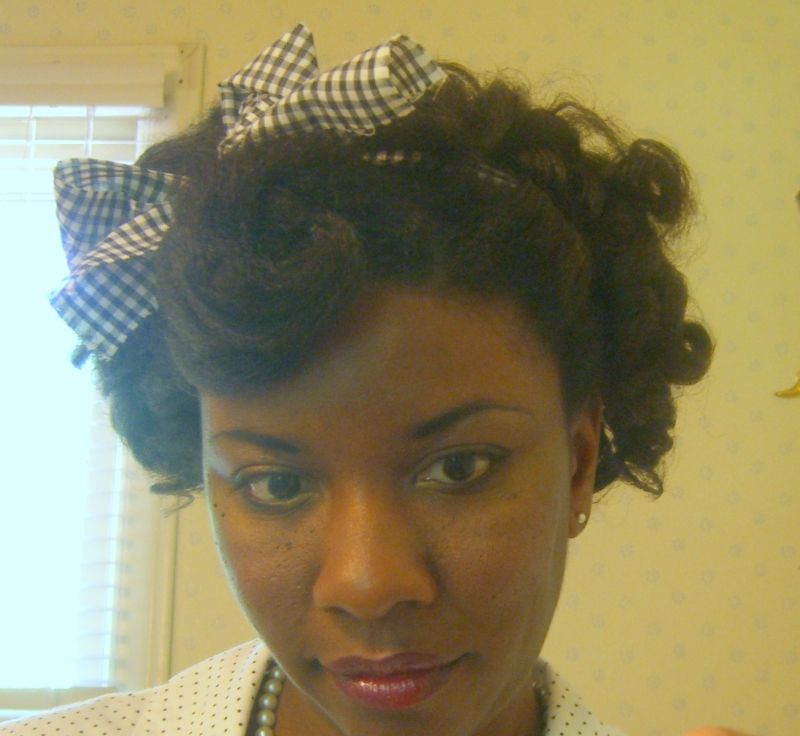 For the past month, I've been wearing my hair in a vintage inspired updo (similar to the one in this
tutorial
). I wanted to get back to my curls and also try something different than my usual hair flowers. I looked around a few stores for some cute headbands or bows, but didn't find anything to my liking. So, I just made my own! Even though I don't sew (yet!), I do keep a stash of scrap fabrics. I took some black and white check fabric, cut a length and tied it up in my hair. Just what I wanted, for no money out of pocket!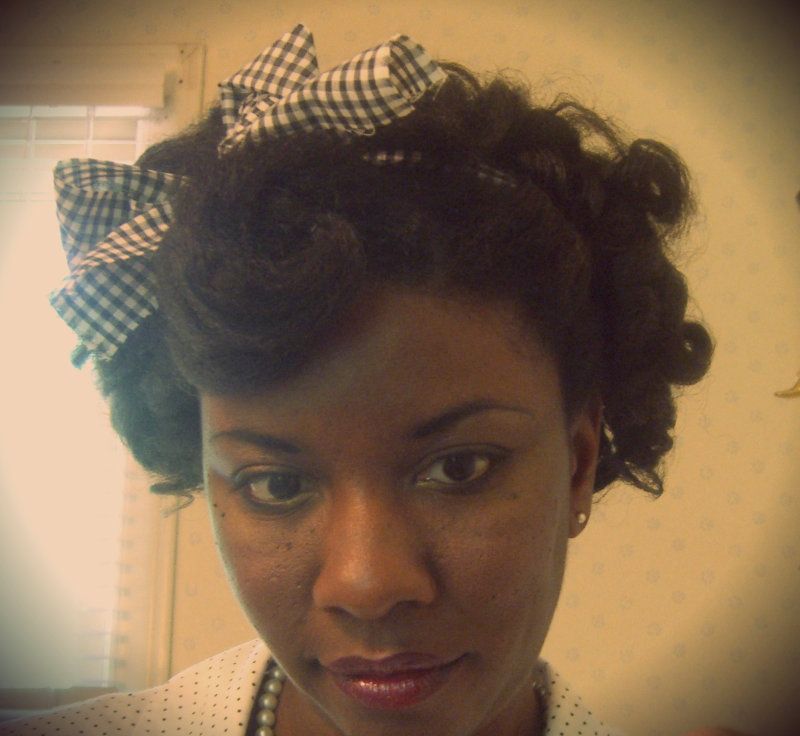 Playing around with the vintage photo effects :)
Mary Ellen