Dress - Express (Goodwill)
I'm a little late in sharing, but this is the dress I wore to our office Thanksgiving Luncheon. Hard to believe the Christmas Luncheon is already coming up this Friday! I found this Express dress at my fav Goodwill store.

It's a departure from my usual retro, vintage-inspired wear. The brilliant pink color and gold details reminded me of the beautiful fabrics used in traditional Indian clothing. A bit of exotic flare for my wardrobe!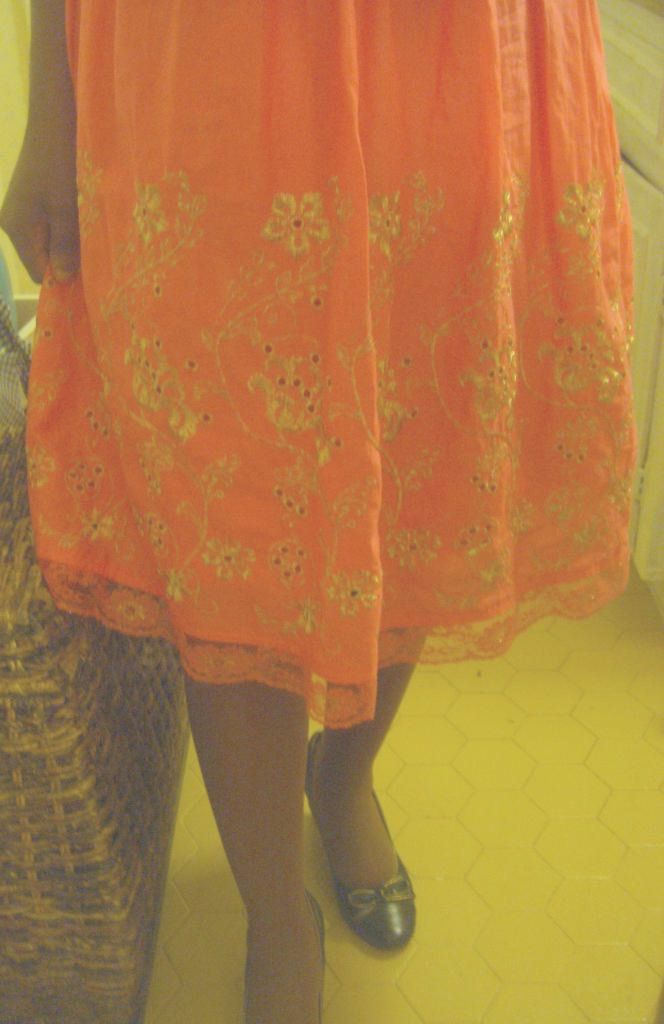 Gold eyelet detail on the skirt
Mary Ellen