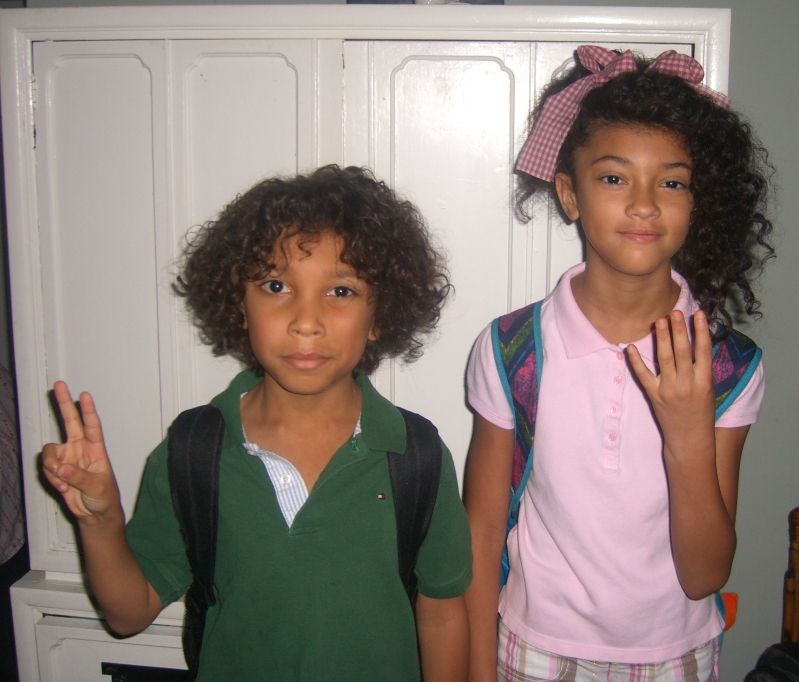 The kids are officially back in school! This is the first year all three kids will be in school full-time. Ashleigh is in 4th grade, Clayton in 2nd grade and my baby Reed is starting kindergarten. So far, everything is going great! Ashleigh is in the same class as her bestest little friend. There's none of the anxiety issues with Clayton this year. And Reed seems quite ready for big kid school! His first day, he went in unpacked his backpack, found his seat and immediately sat down and started working on his coloring sheet. Reed was ready to go, but Momma definitely got a little teary-eyed as I walked away from the classroom!
A tradition started by Daddy - breakfast out on the first day of school
Reed ready to go!
Here's to a great school year!
Mary Ellen