I love making changes to my look! In my clothing, my hair styles, my makeup or accessories. In my college days, I'd go for some extreme changes (burgundy hair!). These days, subtle is more my style! So, I was very excited to be selected by Vocalpoint to try the
NEW Non-Permanent Hair Color from Nice 'n Easy
.
The new
Nice 'n Easy Non-Permanent Hair Color
allows you to flirt with a color before you commit. The ammonia free colors (12 shades available) subtly enhance your own color and wash out gradually within 28 shampoos. And the application, could not be easier! In a short 15 minutes, you are on your way to a beautiful new color!
How did the new Non-Permanent Hair Color work for me? See for yourself!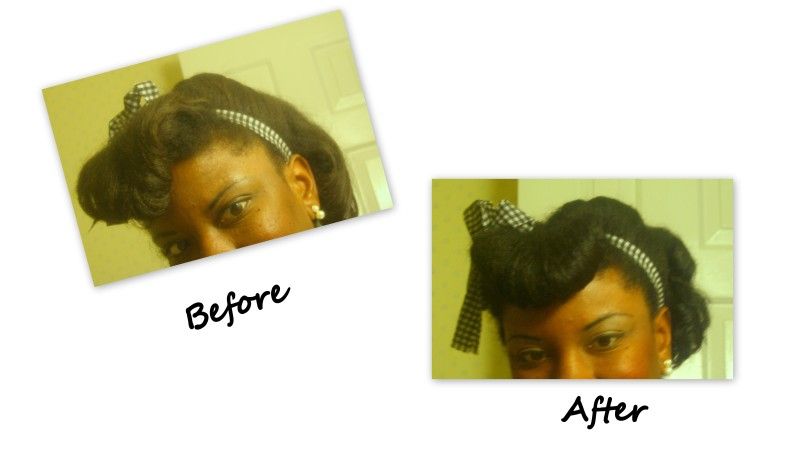 My own hair is dark brown-black, with auburn tones. In selecting my hair color, I went for a darker shade of my natural color (#83 Black). I love the subtle change to my hair color! It's truly black now, which enhances my skin tone (you kind of get a blah look when your hair and skin are so close in color!). The black also adds to my "retro" look. And most importantly, there's no sign of that one stubborn gray hair. Take that gray hair!
Ready to date a new color before you commit? Find out more at
Vocalpoint
!
Disclosure: I received a coupon for a free box of New Nice 'n Easy Non-Permanent Hair Color in order to conduct this product review. All opinions expressed are mine.
Mary Ellen