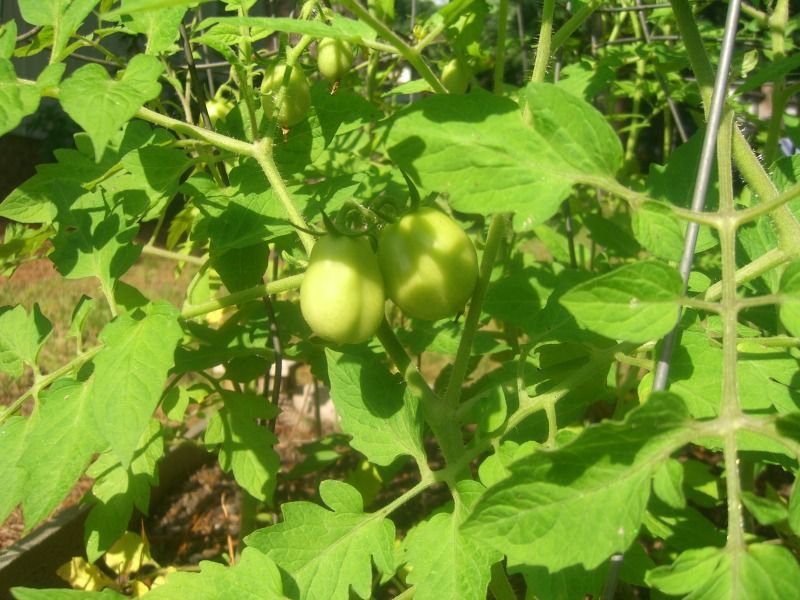 I love going out to my little backyard garden and seeing the changes each day! Little bundles of Roma tomatoes are now hanging from my tomato plants. Last year, my Roma tomatoes were plagued with blossom end rot. But this year, everything seems to be going just as it should!
The grape tomatoes have also made an appearance
Little cucumbers have formed on the vine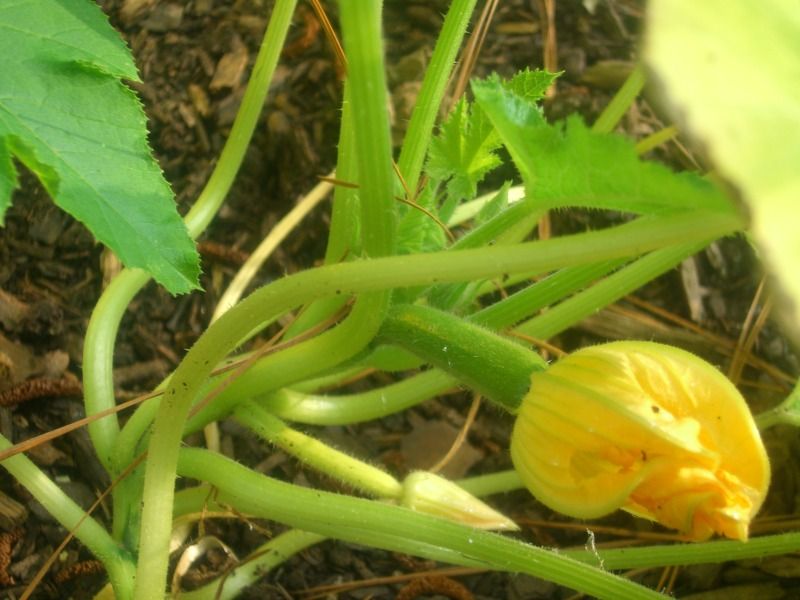 And it looks like our first zucchini is also on the way!
While the tomatoes, cucumbers and zucchini seem to be moving right along, my pepper plants aren't doing much. It appears that slugs have been chewing on the leaves and even eating the tops of the stems. That could explain why I've never been able to grow peppers! Also, the rosemary and marigolds have pretty much died off. I've grown rosemary in a container for several years now and never had it die so soon! Oh, the ups and downs of gardening!
Mary Ellen