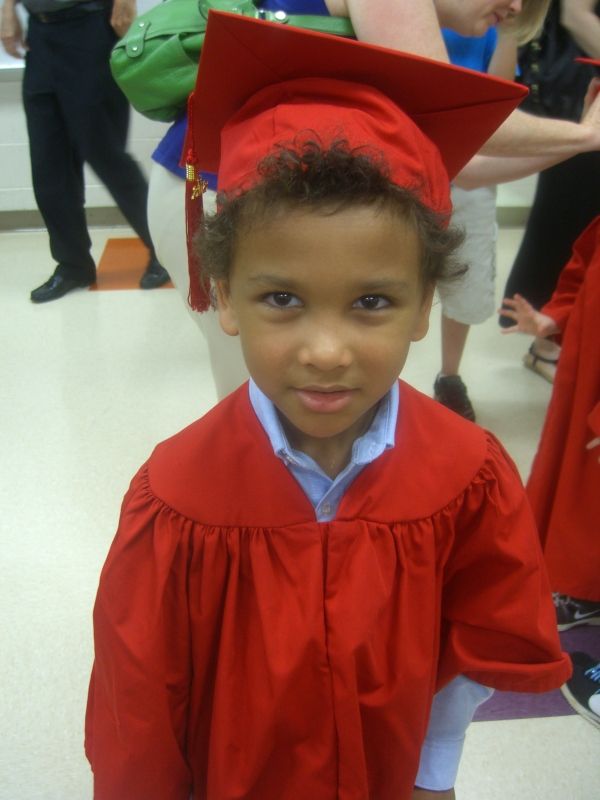 Last week my little baby man graduated from preschool! This coming Fall, he'll be headed off to big kid school with Ashleigh & Clayton. We'll be entering into a new season of life as all three kids will be in school full-time and there will be no little ones at home. Sigh...my baby is growing up!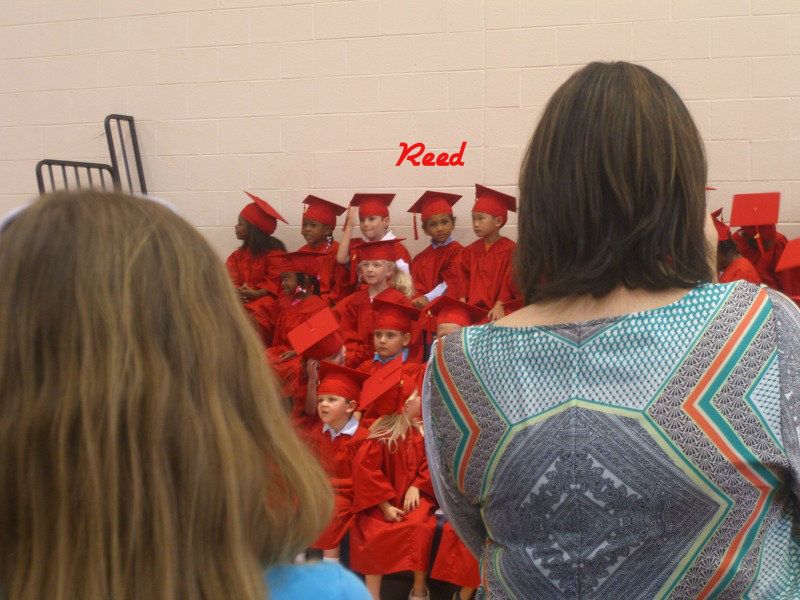 Here's Reed with his class
And here he is getting his diploma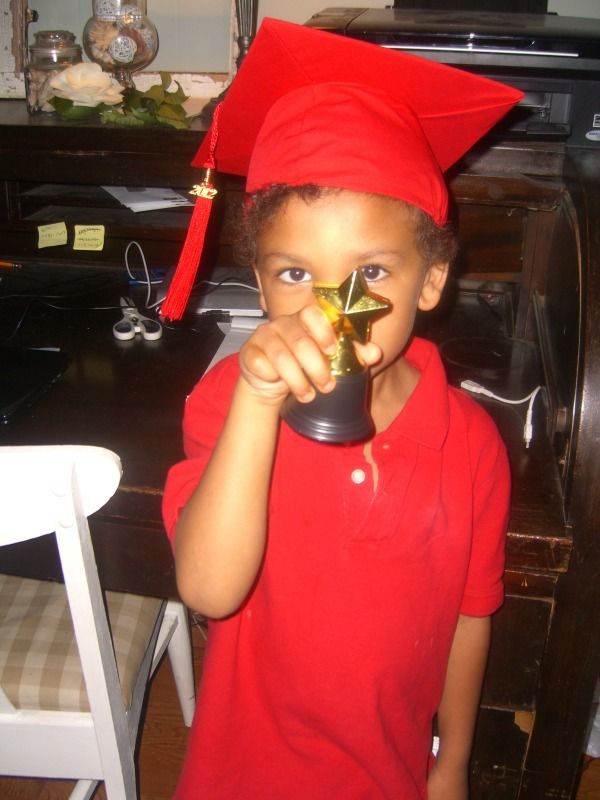 Reed was especially proud of his trophy, the "Van Gogh" award for all his wonderful artwork. And the day after graduation, he also wore his graduation cap ALL DAY. And when I say, all day, I mean all day! He wore it to drop off Ash & Clay at school, to my Momma's doctors appointment, to lunch out with Daddy, to afternoon pick up, for dinner that evening! He was very proud and so are we!
Mary Ellen