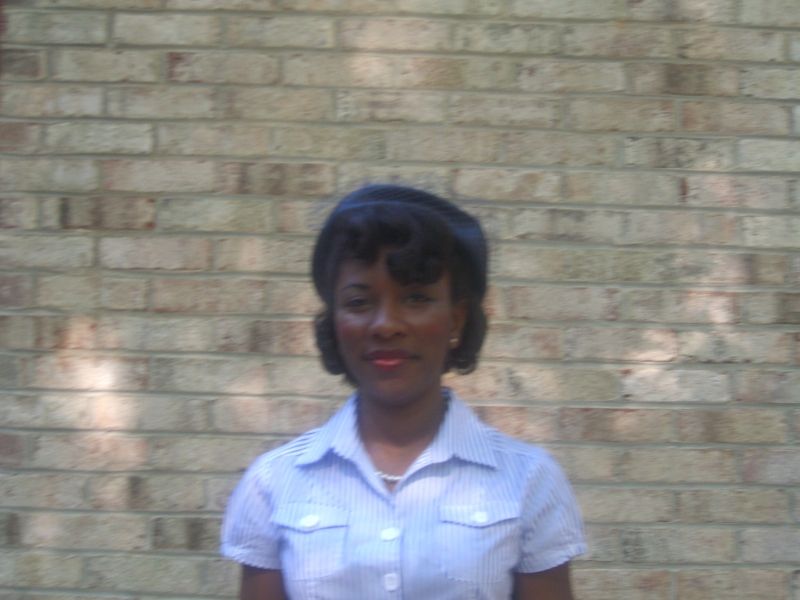 Please excuse the fuzziness of some of the photos. My photographer is only 9! This is the vintage blue straw hat with veil I bought a few weeks ago at
SuzAnna's Antiques
. I LOVE my "new" vintage hat and can't wait to add more! Hats, gloves and accessories seem to be an affordable way to add a little vintage to one's wardrobe.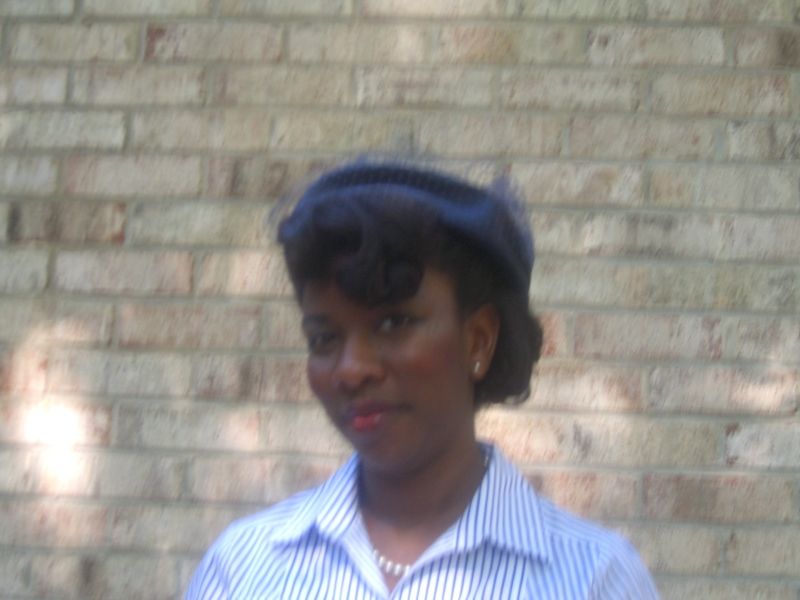 Side view of the hat and veil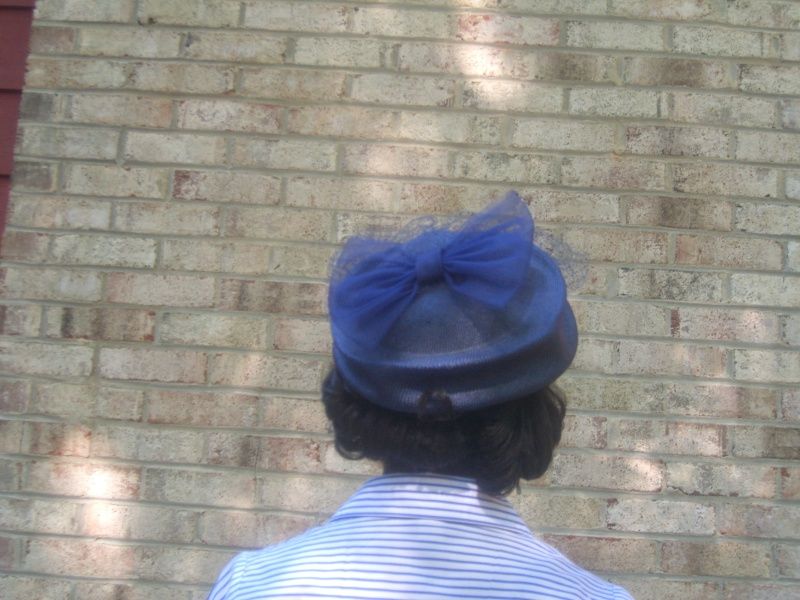 The bow on the back of the hat
I love putting on my hat and gloves and going out to do my grocery shopping or running errands with Dave and the children. I've received a lot of compliments about the hat, particularly from older gentlemen. Most men enjoy seeing a woman dressed in a feminine manner. But for the older gentlemen, there seems to be a bit of nostalgia in seeing the hat, gloves and pearls. A reminder of sweeter days gone by!
Mary Ellen