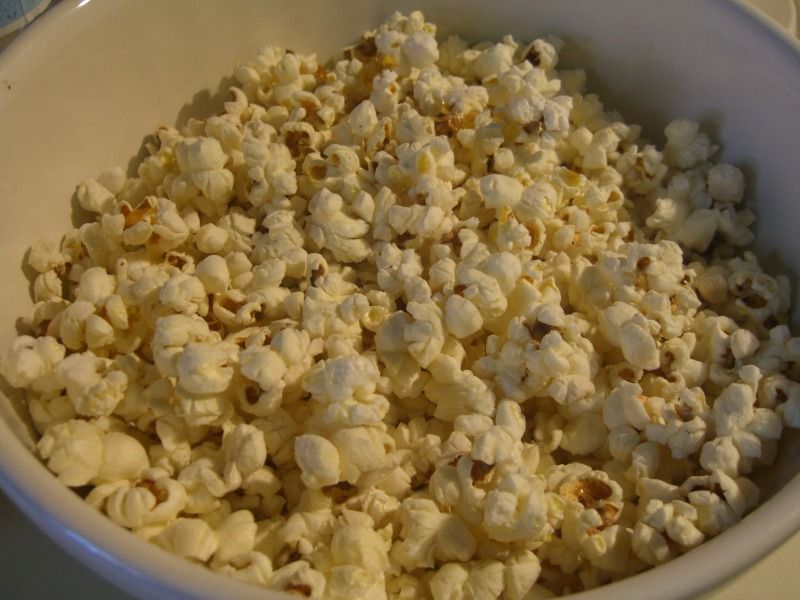 Looking for a quick and satisfying snack for the family? Try homemade popcorn on your stove top! No special popper is required; a regular skillet will do. When making popcorn, I use
organic, extra-virgin coconut oil
. Unhydrogenated (that's key - so check the label!) coconut oil is a good fat that is high in lauric acid. Lauric acid has been shown to have anti-fungal, anti-viral and anti-bacterial properties. And coconut oil has also been shown to boost metabolism. If you've been looking for a way to incorporate more coconut oil into your diet, popcorn is a great way to start!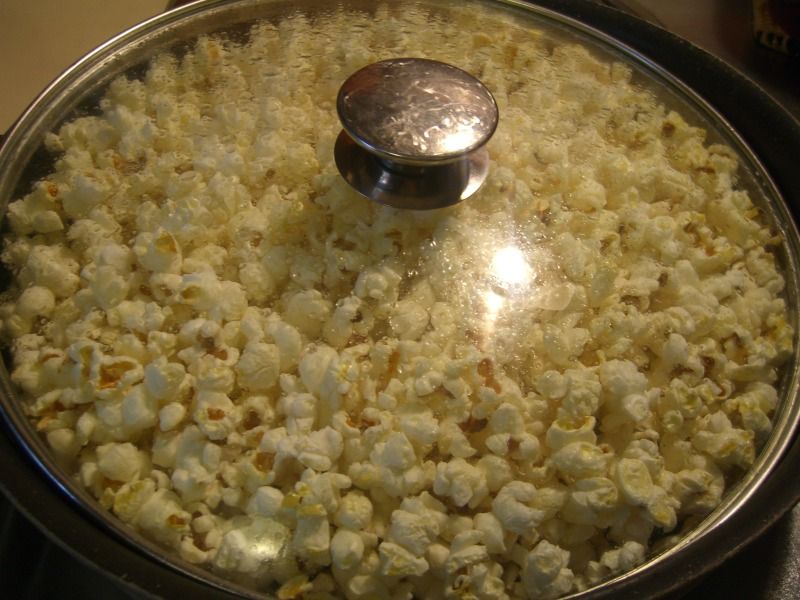 For this snack, add three tablespoons of
Nutiva organic, extra-virgin coconut oil
to a skillet. Then add 1/3 cup of popcorn kernels to the skillet. I usually add a little more than 1/3 cup. You just want to make sure the kernels are in a single layer. Cover the skillet and heat over medium high heat. Give the pan a shake occasionally during popping to prevent scorching. Remove from heat when popping stops. Season with sea salt or your favorite popcorn topping and serve. Although it's pretty tasty without any seasoning at all!
Enjoy!